We love working with families.  Recently we started seeing a mom
pregnant with her third child.  She has had two harder births and longer deliveries and was hoping for an improvement.  She was seen regularly during her pregnancy, she felt great already and was here to maximize her health.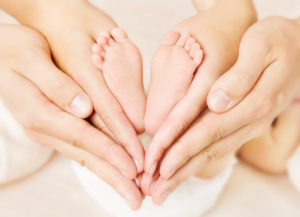 Well her delivery of this baby was so much better, faster and easier than her other two. She felt empowered and strong during the birth.  Both her and her husband knew that chiropractic care was the difference in this birth.  What a difference being strong, healthy and aligned made for her health and birth and for the health of her newborn.
This family now enjoys the benefits of being healthy naturally.  We are thrilled to work with families who know that their lives, health and function can and should be better.