How to Raise a Healthy Child in a Sick World Podcast episode released!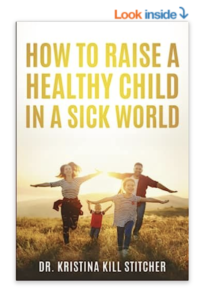 We are so proud to announce that Dr. Kristina Stitcher has released her first book!
You can now purchase this book on Amazon.
This podcast goes into healthy living, how to create moments of gratitude and connection, how to live a full and balanced life during chaos and times of strife.
You'll learn more about Dr. Kristina and why she wrote this book as well as the topics covered in this book.  We are so excited to bring this to you and will continue this series over time going through this book and all the nuggets and experiences you can learn from.